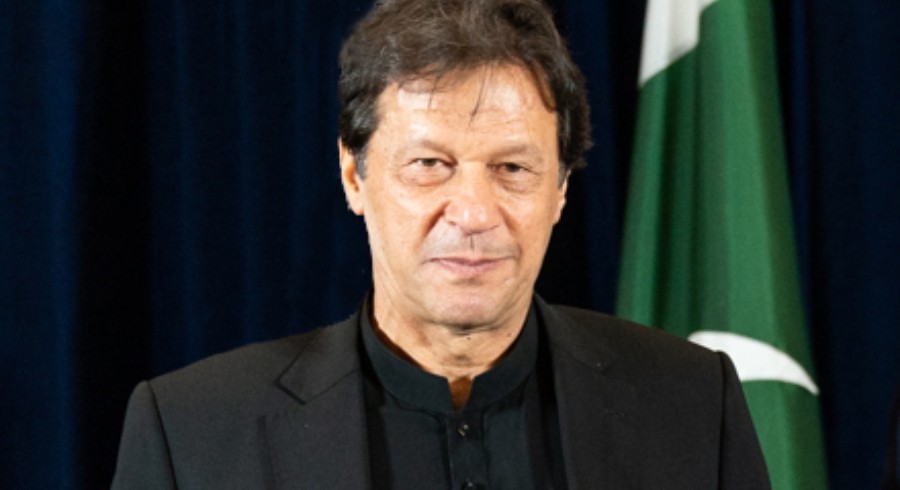 Imran Khan was arrested from the premises of Islamabad High Court on Tuesday on the basis of corruption charges registered against him. The news has spread like wildfire, and the cricket fraternity took over Twitter, extending their support to the former skipper.
No second opinions, no disputes, and no doubts about the fact that Khan was one of the most pre-eminent cricketers of his time. Extremely good-looking, ridiculously talented, and pivotal in his strategies – Imran Khan gave cricket in Asia real magnetism during the 1970s.
Known for his furious reverse-swinging Yorkers, and formidable batting capacities, Khan registered his place as an excellent all-rounder in the cricketing world. He capped off his career on the successful note of the highest order and brought his nation the magnanimous World Cup.
The right-handed all-rounder had extraordinary career averages. In his last ten years of international cricket, he appeared in 51 Tests, averaging a staggering 50 with the bat and 19 with the ball.
Former cricketers, those who were an integral part of the winning team of the 1992 World Cup, those who were called 'Khan's cornered tigers,' and even those who were not – took over their Twitter to condemn the arrest and outstretched their support to the former prime minister.
You are one man, but you have the strength of millions.
Stay strong skipper . #BehindYouSkipper

— Wasim Akram (@wasimakramlive) May 9, 2023
It's a heart wrenching visual to see our national hero , @ImranKhanPTI being manhandled this way, considering he's injured and has countless services for Pakistan, Where are we heading towards? Show some respect to our national hero's plz🙏🙏🙏 pic.twitter.com/UFd08TVOcp
— Shoaib Akhtar (@shoaib100mph) May 10, 2023
Right behind you Skipper♥️.
Injustice at the end produces independence.More Power to you @ImranKhanPTI Lets protect our Leader & freedom #PakistanZindabad. pic.twitter.com/69gQYjqshB
— Waqar Younis (@waqyounis99) May 9, 2023
Painful & condemnable act @ImranKhanPTI #ImranKhanArrest https://t.co/Hv0ILjVVej
— Mohammad Hafeez (@MHafeez22) May 9, 2023
On Tuesday night, there were violent clashes between police forces and followers of the Pakistan Tehreek-e-Insaf (PTI) party in various cities throughout the country. Due to the state unrest, authorities closed down schools nationwide and continued their efforts to limit access to social media platforms like Twitter and Facebook.
As a result of his contributions to cricket and society, Khan has earned the respect and admiration of many current and former cricketers, not just in Pakistan but around the world.