Democrat Montana Sen. Jon Tester — a wealthy politician who recently took aim at "multi-millionaires" and concluded that they didn't "understand what a hard day's work looks like" — has spent his career in the Senate dining on fine meals at luxury restaurants.
First elected to represent Montana in the Senate in 2007, Tester has attempted to mark his role in the upper chamber as a "tireless defender of rural America." His net worth is between $1,768,009 and $6,695,000, according to Federal Election Commission (FEC) data from 2021.
Additionally, Tester reported thousands of dollars worth of stock and other investments, as well as bank deposits, in the 2021 records.
While his net worth is partially made up of the value of his farmland and associated assets he owns, Tester's campaign and leadership PAC have spent at least $1.2 million on restaurants and on catered events since 2006, according to campaign finance records.
TESTER RAILS AGAINST 'MULTI-MILLIONAIRES' IN RE-ELECTION BID LAUNCH, BUT DISCLOSURES REVEAL HIS OWN WEALTH
First reported by the Washington Free Beacon, the spending at restaurants includes more than $270,000 on meals since 2019.
The spending by the Montana Democrat, who announced last month that he would seek re-election for a fourth term in the Senate, includes $31,000 at Morton's Steakhouse, highlighted by the Free Beacon as a "Washington mainstay where eight-ounce steaks run $53 and margaritas cost $35 a pop."
During his Senate career, Tester has also spent heavily at swanky places like Del Frisco's steakhouse and RPM Italian, spending $8,100 and $6,000 at each restaurant, respectively. Additionally, the Tester campaign has indulged at Bistro Cacao, where Tester has spent $15,745, and Bistro Bis, an upscale French restaurant where he's spent more than $9,000.
Tester's office did not immediately respond to a request for comment on the spending by Fox News Digital.
DEMOCRAT JON TESTER WILL RUN FOR 4TH TERM AS MONTANA SENATOR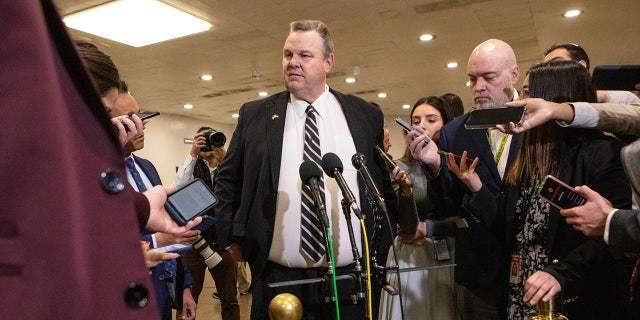 Tester's spending on the food comes after he told the New York Times early into his Senate tenure that he's "happier" not going out to eat and would instead rather cook meat brought with him from his Montana farm.
"At the end of the long day, I am happier not going out [to eat]," Tester told the outlet in 2012. "Taking meat with us is just something that we do. We like our own meat."
Earlier this week, Tester, who is facing what is expected to be one of the toughest Senate races in 2024 as Republicans seek to regain control of the U.S. Senate, took aim at "multi-millionaires" during the 45th annual fundraising dinner for the Montana Democratic Party to kick off his campaign.
"I know the people in Washington don't understand what a hard day's work looks like; they often don't understand the challenges that working families are facing," Tester said in his speech at the dinner. "But that is exactly why I'm running. I am running to keep fighting for you, to keep fighting for Montana values, the state that we all love."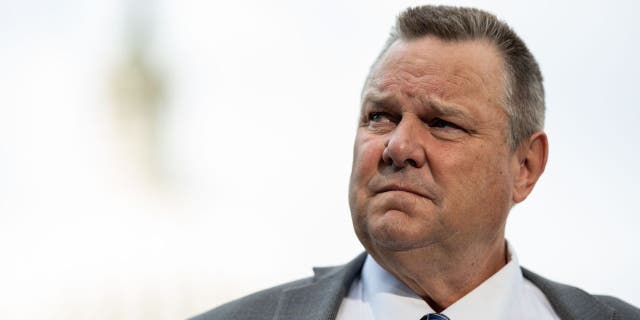 CLICK HERE TO GET THE FOX NEWS APP
During his speech, Tester took multiple jabs at Sen. Steve Daines, R-Mont., and potential Senate challenger Rep. Matt Rosendale, R-Mont., calling them "a bunch of multi-millionaires" who are "focused on empty political rhetoric instead of fighting for working families across this country." He also described himself as the "only working farmer in the U.S. Senate."
It remains unclear who will face off against Tester, however Rosendale and Rep. Ryan Zinke, R-Mont., are rumored to be considering runs for the Republican nomination.
Fox News' Brandon Gillespie contributed to this article.