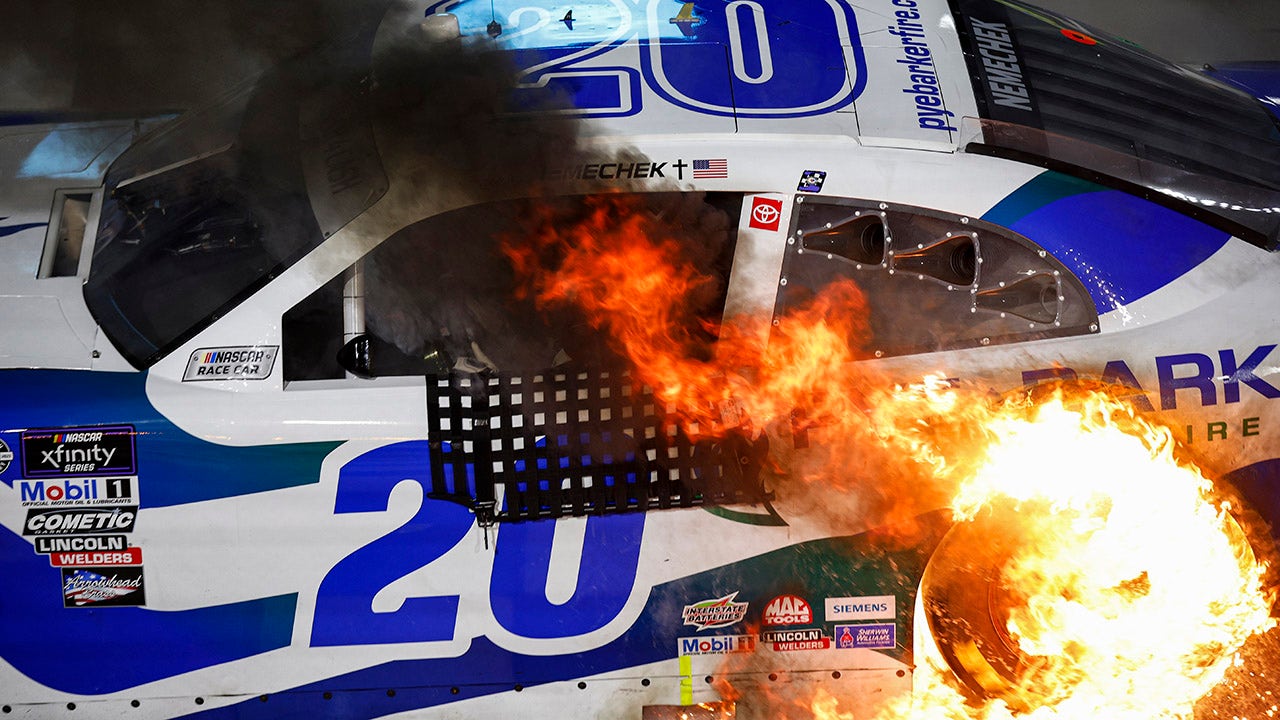 John Hunter Nemechek picked up his second victory of the 2023 NASCAR Xfinity Series on Saturday night at Martinsville Speedway in Martinsville, Virginia.
Nemechek led the most laps and won the Call 811.com Before You Dig 250. It was the third win of the season for the Joe Gibbs Racing team in the Xfinity Series. Nemechek won the second race of the season – the Production Alliance Group 300 at California Speedway in Fontana, California.
CLICK HERE FOR MORE SPORTS COVERAGE ON FOXNEWS.COM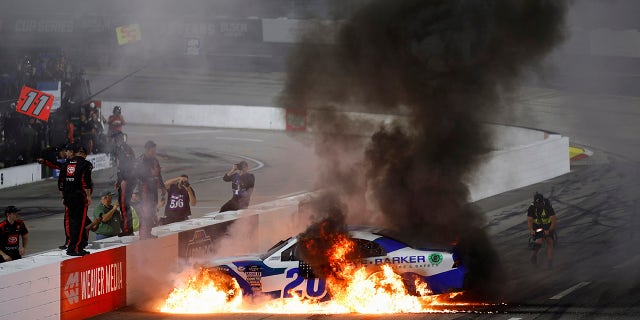 What caught the attention of fans after the race was Nemechek's hot celebration. He burned out his tires in front of his race team but his wheels caught fire. NASCAR Craftsman Truck Series driver Zane Smith did something similar a few weeks ago.
At first, he tried to drive away from the fire but was asked to stop so safety officials could extinguish the flames. The fire left burn marks on the racetrack with less than 24 hours before the NASCAR Cup Series started their engines.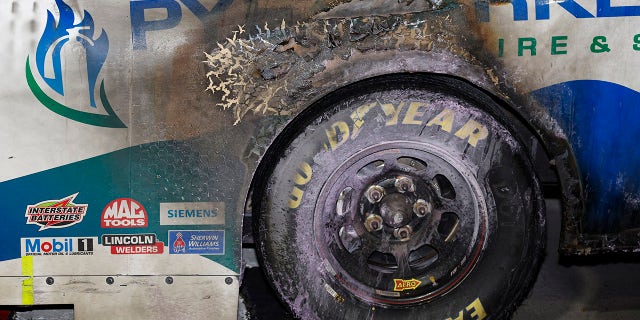 CHRISTOPHER BELL USES DIRT RACING EXPERIENCE TO PICK UP WIN AT BRISTOL
"I'm glad we had a chance to burn it down out there," Nemechek said after the race. "Thank you to them for all the safety equipment for that amazing burnout that caught on fire."
It was the fourth win of his career. Sammy Smith, Cole Custer, Josh Berry and Brandon Jones finished 2-5 behind him.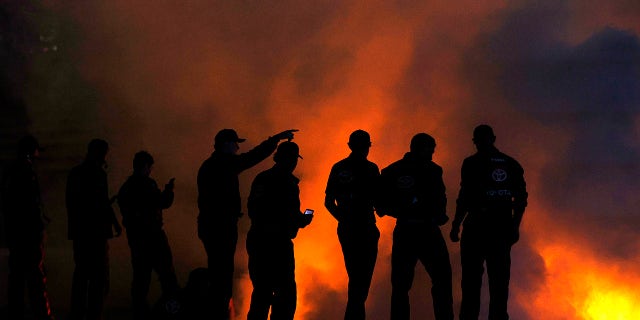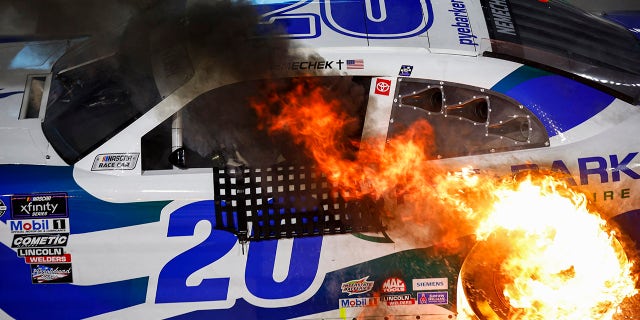 "I can't say enough about this team," he said. "If you would have asked me yesterday, I would have said we were a 10th-place team. But our guys really made some great adjustments."
CLICK HERE TO GET THE FOX NEWS APP
There have been 12 different winners in the last 12 years at the Xfinity Series race at Martinsville.
The Associated Press contributed to this report.