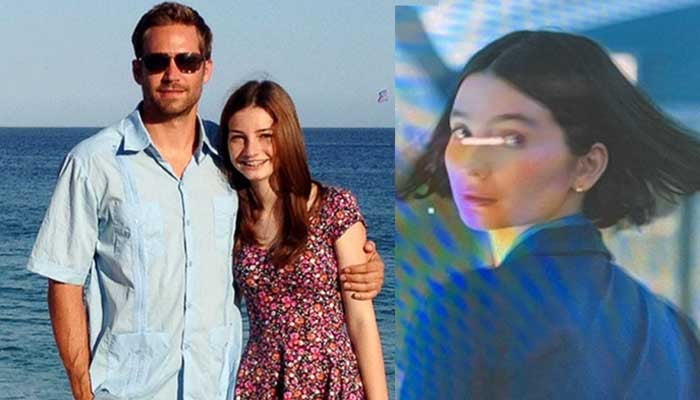 Paul Walker's daughter Meadow Walker has geared up to make her debut with Fast X.
Meadow dropped a photo from behind the scene and wrote a lengthy caption expressing her feelings over making her debut with father's evergreen franchise.
She wrote: "A preview of my cameo in Fast X. The first 'Fast' was released when I was one year old!."
"I grew up on set watching my father, Vin, Jordana, Michelle, Chris, and more on the monitors. Thanks to my dad, I was born into the fast family. I can't believe now I get to be up there too. With those who have been around to see me grow up."
The 24-year old model gave a special shoutout to director Louis Leterrier and thanked him for making her a part of the Fast family.
"Thank you @louisleterrierpro for your kindness, patience and support. It feels like you've been part of the family since we started, I'm happy it's just the beginning", wrote Meadow.
Paul died in 2013 after meeting a traumatic car accident. He played the main character named Bryan O'Conner in the Fast and Furious franchise. He last featured in the Fast and Furious 7.
The entire team is now looking forward to the release of another installment titled Fast X featuring Vin Diesel, Jason Momoa, Jason Statham, Jordana Brewster, Ludacris, Michelle Rodriguez, Sung Kang, and Tyrese Gibson. The film is set to hit theatres on May 19, reports Pinkvilla.