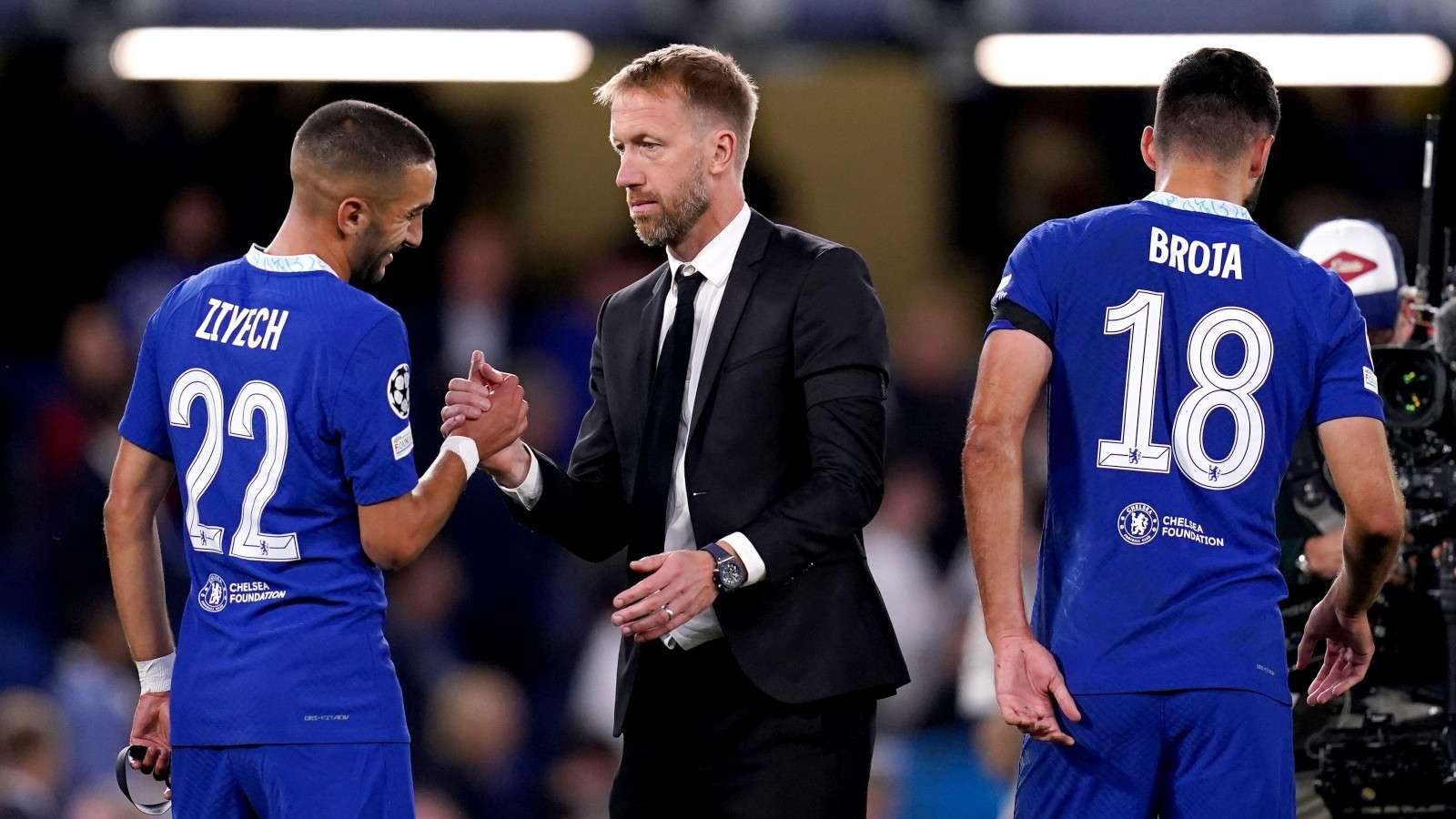 LONDON:

Chelsea's new owners have been quick to try and put their stamp on the club, but the Blues hot seat remains one of the most precarious in football as Graham Potter was sacked as manager on Sunday.
Potter lasted just seven months in the job as the Englishman paid the price for slipping to 11th in the Premier League table.
That was not the return the club's American ownership group was expecting after investing over £500 million ($616 million) in new players in their first season in charge, on top of the £2.5 billion they paid for the club.
The consortium headed by LA Dodgers co-owner Todd Boehly and Behdad Eghbali of private equity firm Clearlake Capital have now dismissed two managers in their debut campaign.
Thomas Tuchel was jettisoned in September despite his achievements on the field, in winning the Champions League in 2021, and off it as he deftly handled the difficulties of last season when sanctions were imposed on the club due to the ownership of Roman Abramovich.
A hire-and-fire culture at Stamford Bridge is nothing new after Abramovich's 19-year reign between 2003 and 2022.
The Russian showed no mercy to even illustrious managers such as Jose Mourinho, Carlo Ancelotti and Antonio Conte, who won Premier League titles during their time at Chelsea.
Despite the disruption in the dugout, Chelsea fans were still spoiled by success during the Abramovich era with 19 major trophies.
That has so far not been the case under the new regime.
Potter won just 12 of his 31 matches in charge as Chelsea crashed out of both the League and FA Cup in the early rounds to Manchester City and find themselves rooted in the bottom half of the Premier League.
Only Champions League success can salvage the season, but they face a difficult route to the final.
The Blues take on holders Real Madrid in the quarter-finals later this month with the winners progressing to a last four clash against City or Bayern Munich.
Potter had been sold the dream when he was plucked from Brighton with Chelsea paying over £20 million in compensation for his services.
"There's a completely different ownership," he said earlier in the season when speculation first arose over his future.
"This is hard for people to get their head around as Chelsea for 20 years has been one thing and now all of a sudden it's different."
That has proven not to be the case as Boehly and Eghbali's patience was exhausted by a 2-0 home defeat to Aston Villa on Saturday that was met by boos from the home support.
Potter was ultimately the fall guy for a scattergun approach to the transfer market that exposed a lack of experience among the new owners