Canadian tennis pro Bianca Andreescu was taken off the court in a wheelchair during her match against 18th-seeded Ekaterina Alexandrova at the Miami Open on Monday night after sustaining a painful lower leg injury. 
Andreescu, 22, had dropped the first set 7-6 (7), but was leading 2-0 in the second when she fell to the floor after running across the baseline. 
The 2019 U.S. Open champion screamed out in agonizing pain. 
MARTINA NAVRATILOVA CALLS WORLD ATHLETICS' DECISION ON TRANSGENDER FEMALES 'STEP IN THE RIGHT DIRECTION'
"I've never felt this kind of pain before," Andreescu managed to say through tears. 
Alexandrova embraced Andreescu for a brief moment before she was eventually taken off the court in a wheelchair. 
CLICK HERE FOR MORE SPORTS COVERAGE ON FOXNEWS.COM
She exited the stadium as fans stood to applaud her.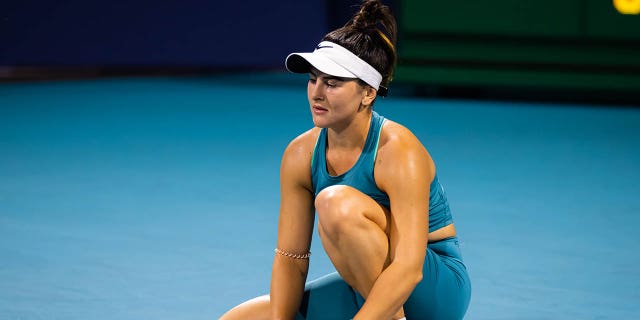 On Tuesday, Andreescu tweeted out an update on her condition, calling it "the worst pain I've ever felt."
"Woke up with a brace on my foot… anyone know what happened?" she tweeted. "On a serious note tho… that was the worst pain I've ever felt… praying for nothing serious. Still waiting on official results. Thank you everyone for your thoughts and kind words, doesn't go unnoticed."
CLICK HERE TO GET THE FOX NEWS APP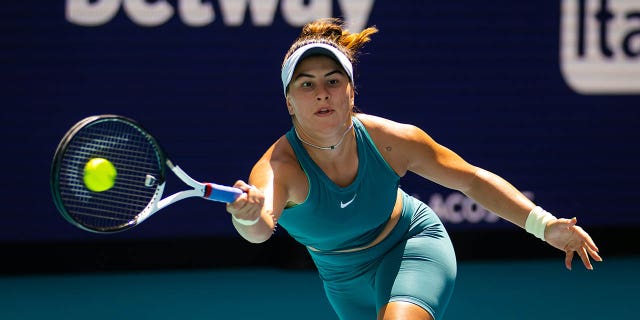 Andreescu has battled through a number of injuries throughout her career. Monday marked the third time she's had to retire from a match due to injury, according to SportsNet. Shortly after winning the U.S. Open in 2019, Andreescu missed several months in 2020 because of a knee injury.